Thursday 1st December 2022 | Term 4 Week 7
Kia ora e te whanau,

Special thanks to the parents this week for supporting our Teacher Only Days and Paid Union Meetings. The Paid Union Meetings allowed staff to meet with their union colleagues to discuss the upcoming settlement of our contracts with the government. Thursday and Friday of this week are days for our NCEA teachers to connect with their colleagues as we approach the changes to NCEA and the new Literacy and Numeracy requirements. Our Primary Teachers are engaging with our Core Education and Massey University facilitators to continue with their Digital Fluency and Mathematics learning.

Congratulations to the nine students who were selected for North Otago Athletics - Leithen Beattie, Dayne Connolly, Millie Dodds, Felix Jones, Dom Newlands, Noah Sheridan, Henry Waldie, Ollie Waldie and Kaliyah Wilson. Thank you to all the parents that supported this event. You can read about Twizel's fantastic results later in this newsletter!

I had the pleasure of attending the Middle School Music Option performance at the Community Theatre on Wednesday. Congratulations to the performers from the class - it's no mean feat to perform in front of such a large audience - you performed fantastically!

Thank you also to Nexis McIntyre (Year 11) for his hard work in the Main Office since student leave started. Your assistance is greatly appreciated!

A few 'heads up' notices for this week:
If your child is in Years 7-10 they have received an Outdoor Education notice and consent form. Please ensure this is returned on Monday. Without the completed consent form, your child will not be able to participate in the programme.
There is a Community Tree Lighting Ceremony on December 3rd which involves some of our students. Come along to join the fun!
Years 1-6 Junior Tennis has been organised for next week, students will participate during the school day.
If your child is in Years 1-6, don't forget to have them pack their togs every day - there may be opportunities to swim (weather and booking dependent).
There will be no junior assembly on Friday, December 9th as we are preparing for the main Prizegiving the following week.
Next week will be our last newsletter for 2022.

Congratulations to our Year 11–13 students on the completion of their NCEA External Examinations. They now face the long wait until the national marking process takes place all around the country. We all wish you well for your results in January.

He waka eke noa,

Kate Staniford
Tumuaki | Principal


---
---
---
---
---
---
---
---
---
---
---
---
---
---
---
---
---
→ Friday, 2nd December — MoE Accord Teacher Only Day

→ Friday, 2nd December — NCEA Exams End

→ Monday, 5th to Wednesday, 7th December — Junior Tennis

→ Monday, 5th December — Outdoor Ed Team Building

→ Tuesday, 6th to Wednesday, 7th December — Outdoor Ed Wet/Dry

→ Thursday, 8th December — BoT Meeting - 5pm

→ Thursday, 8th December — Final Newsletter of 2022

→ Thursday, 8th December — Outdoor Challenge Day

→ Friday, 9th December — Outdoor Expedition Day

→ Monday, 12th December — Tin Man

→ Wednesday, 14th December — Last day of school for 2022

→ Wednesday, 14th December — Reports sent

---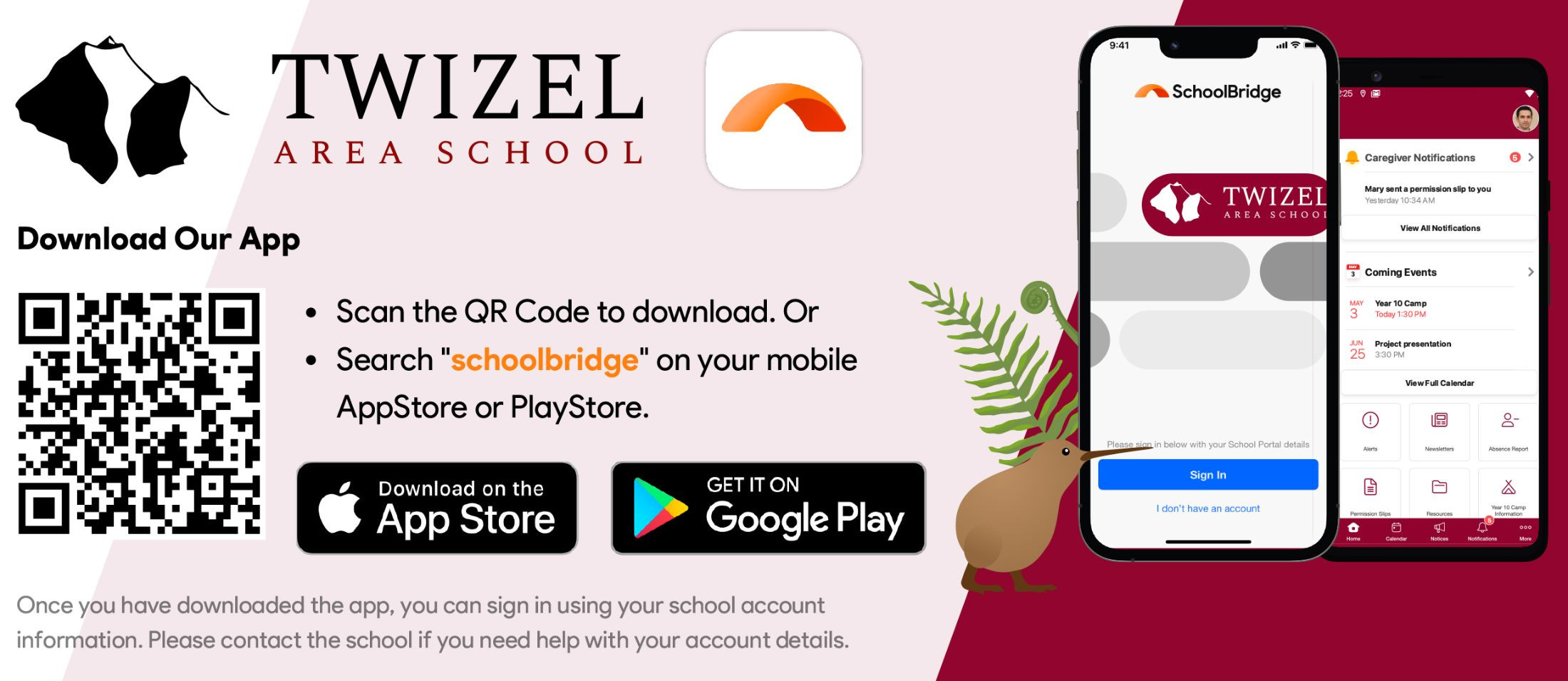 ---
---
---
---
---