Thursday 8th December 2022 | Term 4 Week 8
Kia ora e te whānau!

In this, our last newsletter of 2022, we approach the end of another school year. 2022 has been accompanied by successes and challenges. Of course, covid unwellness and attendance have been our most significant barriers to producing our best learning outcomes and opportunities at school. I hope that 2023 brings a fresh year with fewer (or no) government-led shifts and changes in the opportunities we can provide to our learners. Our successes are too many to list, but here are a few that relate to our overall Strategic Plan - connecting our digital learning portfolios with our whānau, elaborating on our school values and commencing our WAKA acknowledgement system and badges, keeping the vast majority of our NCEA learners on track for good news when results are released in 2023, working through the design process for our new school, celebrating success and improvement with DMIC in the Mathematics Curriculum area, welcoming new learners to our school with a smoother enrolment process and, most recently enjoying more frequent sporting and community events! Thank you to everyone who has shared kind words, supported the school, or made an impact on the school and our learners across 2022. We intend to continue our progress in 2023.

We have a number of exciting announcements to make:
Daisy Morrow (Year 7) is our third WAKA badge recipient. She received a Whānaukataka badge at an impromptu assembly during Outdoor Ed Week. Congratulations Daisy!
We have been lucky enough to receive enough funding to support a 4th middle school class. This means we will continue to have M1, M2, M3 and M4 in 2023. This is due to the number of new enrolments expected in early 2023. The confirmation of the 4 classes has led to the advertisement of a permanent teaching position. The successful applicant was Taylor McGifford, who is now confirmed in a permanent role. Her maternity leave cover has been advertised.
Our Head Students and Deputies for 2023 have been appointed. Congratulations to Monique van der Westhuizen and Billy Garbutt, who are our 2023 Head Students, and to Fred Grant and Emily Schaar, our Deputy Head Students. Billy and Monique have already been put to work, Billy in interviewing our prospective DPs and Monique in giving feedback to our MoE-appointed architects for the new school.
Our new Leadership Team is confirmed as Assistant Principal - Melissa McLellan and Deputy Principal - Charlotte Saunders. You can read more about Melissa and Charlotte later in this newsletter. Congratulations on your new roles; exciting times are ahead!

Throughout the week, our Middle School have been challenged by the daily events of Outdoor Ed Week. Learn more about this later in our newsletter. Well done to those of you who have stepped up to the challenge, and thank you to our teachers for supporting such a massive event at the end of the school year. Special thanks to Mark Frost and Neil Potter for making this happen. In Junior School, swimming has taken off beautifully in the warmer pool, and opportunities to develop sports skills, such as tennis, abound!

Earlier this week, the MoE Design Team made their third visit to the school to develop the plans for the new school. We are making progress, but I am not able to share the outcomes with the community. Unfortunately, the Board continue to await support from the Ministry of Education for either a gymnasium building or funding to allow us equitable access to the Community Centre. Without confirmation of either funding or building, the Board cannot be assured that the full breadth of the NZ Curriculum can be delivered in our new school. As such, there will be no acceptance of the Master Plan. This, in turn, means I cannot share the designs with the community. On a more positive note, we are promised that a resolution is being discussed, and a tentative date has been set for a community meeting to meet the design team. The intention of the meeting is for the team to present the Design Phase Plan to the community. The New-School Design Community Meeting will be held on February 22nd 2023, at 3.15 pm.

A couple of 'Heads Up' comments:
End-of-Year Reports for students in Years 1-10 will be sent via the parent portal next week - these reports show an indication of class placement for 2023.
Join us for our Prizegiving on Wednesday, 14th December at 10 am in the Community Centre.
I will be on leave on December 12th and 13th to attend my daughter's graduation ceremony, urgent enquiries should be directed to the main office.

Best wishes for a fabulous summer break - enjoy the time with your young people - they grow so fast! Meri Kirihmete!

He waka eke noa,

Kate Staniford
Tumuaki | Principal


---
---
---
---
---
---
---
---
---
---
---
---
---
---
---
---
---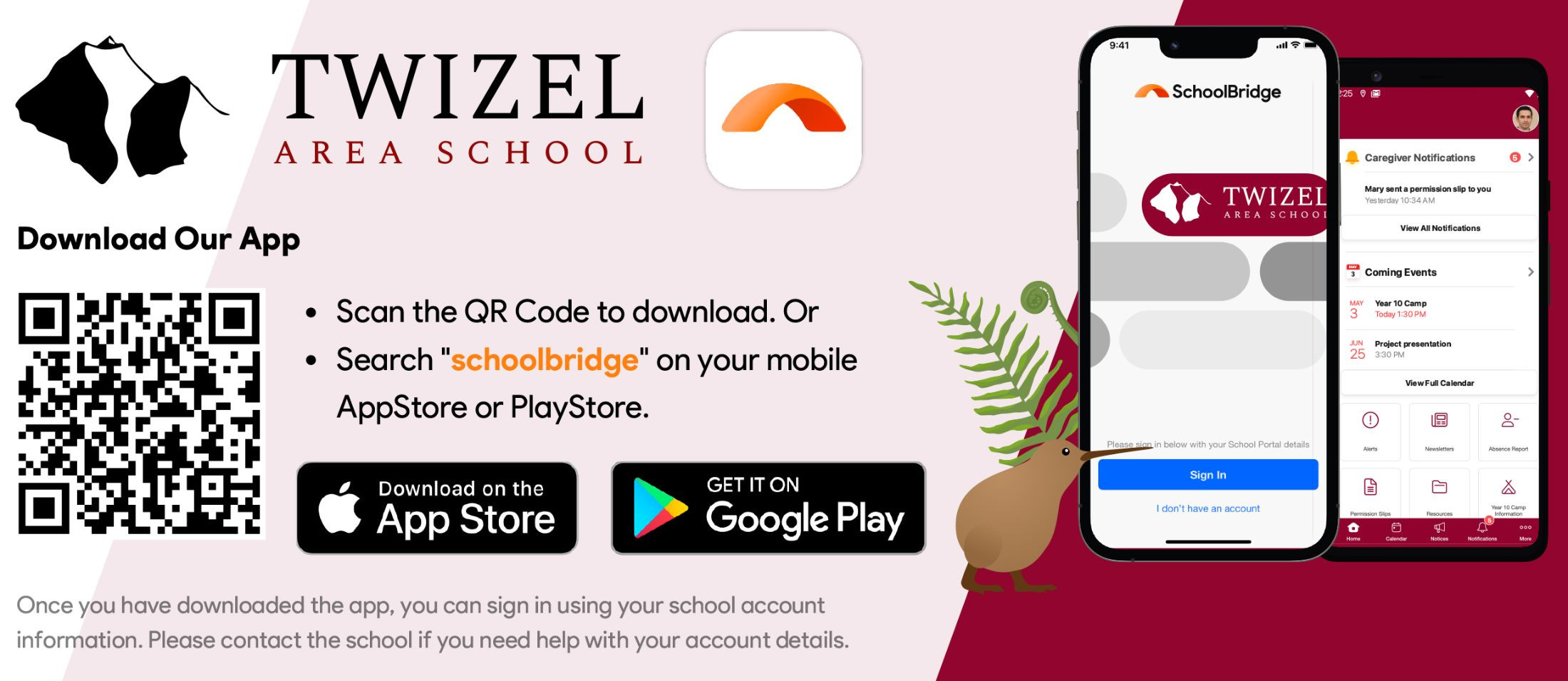 ---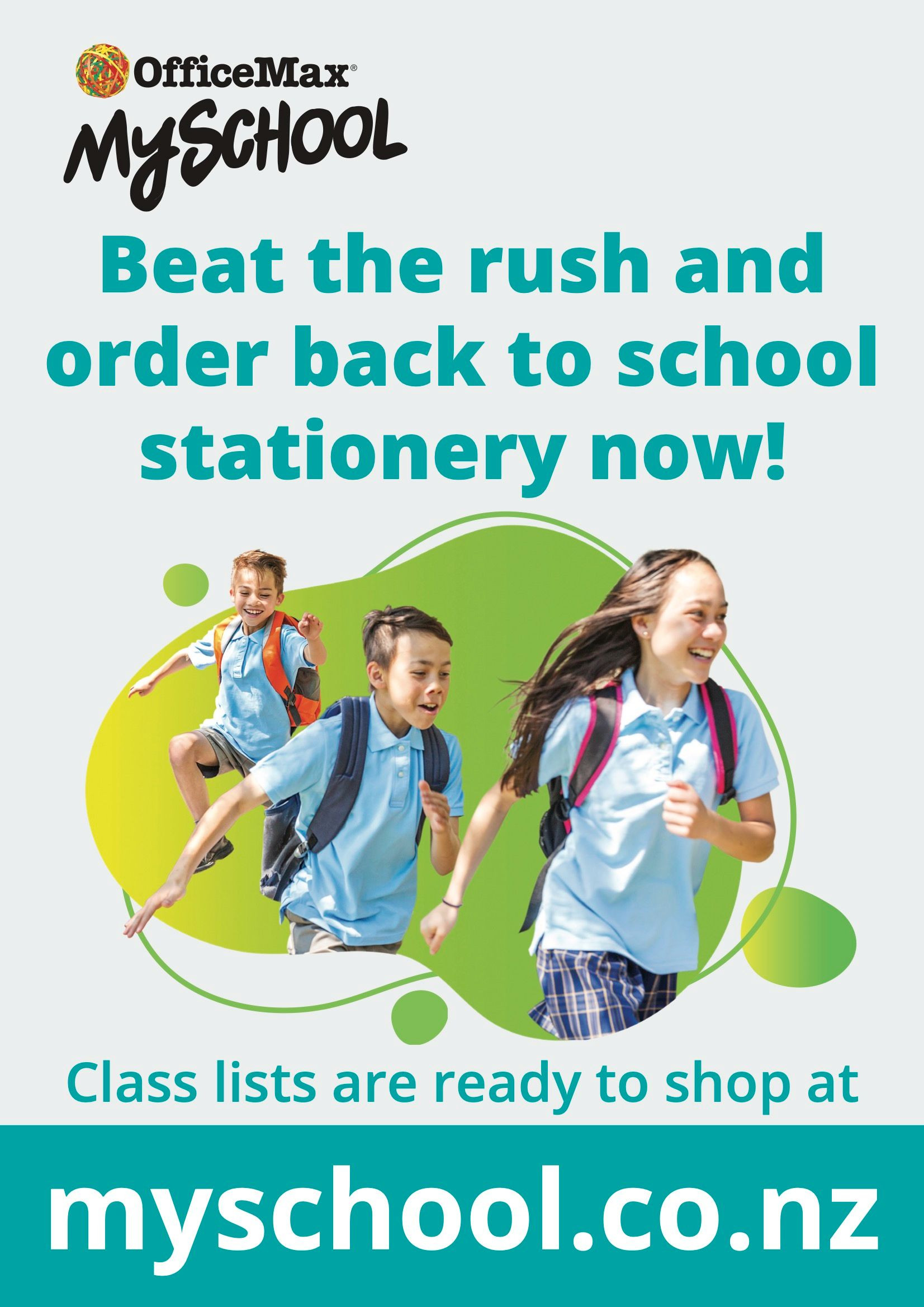 ---
---
---
---
---