Thursday 10th November 2022 | Term 4 Week 4
Kia ora e te whānau,

Thank you to the parents that turned up en masse to help with Athletics and special thanks to the Home and School Team who put on a fantastic sausage sizzle!! It was a great day with many Twizel achievements. I was situated at the high jump, and enjoyed watching our Year 4-6 students soar over the bar. It was great to have the assistance of our Year 10 students on the day too - thank you for your awhinataka when assisting the younger students. We have the upcoming Y1-3 Mini Athletics on November 24th from 9 am, we're looking forward to seeing you there! Our amazing Home and School team are also organising a Disco on the 24th of November (Years 1-3, 5-6.30pm and Years 4-6, 6.30-8pm). Come along for a dance - venue TBC!

Late last week, I received some very persuasive writing from Room 7. Have a look at the article later in this newsletter which shows the interesting things they were persuading me to consider. Thanks, Room 7, you're fabulous!

The Ministry of Education is conducting a bus route review in our region. This is due to new roading and subdivisions. Our service has not been reviewed since 2015, so you can imagine that a lot has changed since then. Once we have received any information about the outcome of this review, the Board will share it with families.

We're at the point in the year where we have received our funding notice and staffing agreement from the Ministry of Education for 2023. This allows us to start to consider the composition of the timetable for 2023, and the class allocations. Just like last year, we will aim to notify you of class placements towards the end of this term. Our staffing has confirmed that we are only able to sustain three middle school classes next year as our smaller 'bubble' moves through the school. The Board have met and confirmed the decision to reduce the middle school to three classes. This will mean there will be a mixed Y7/8 (M1), Y8/9 (M2) and Y9/10 (M3).

For clarity, here is our school policy for placing students in classes:

Students are allocated places in classes based on age.
Using age:
allows leaders to create classes that most closely resemble those of single-year groups
is a clear and transparent criteria that can be easily understood
is objective
In exceptional circumstances, the principal, in consultation with parents, takes into account the specific needs of individual students, including additional support needs, and social, emotional, or behavioural considerations. Friendship groups or preferred teachers are not on their own considered as exceptional factors, but may be taken into account alongside specific needs. The placement of siblings within the year group is discussed with parents, and their views are taken into account where possible. It may be necessary for siblings to be in the same composite class.

Of course, change is inevitable in any large system, so I also need to let you know of leaving staff at the end of this year. Mr and Mrs Potter have both tendered their resignations, they plan to leave Twizel at the end of the school year. Miss McAuley has secured a position in the bright lights of Wellington City, Miss Haanen has accepted a permanent position in Wyndham and Mrs McGifford finishes her contract in the middle school and, of course, leaves to have her baby in early 2023. We wish them all well, and hope to hear plenty about their new adventures! The Board is in the process of advertising the necessary positions.

I can confirm two upcoming dates for your diary that have shifted slightly since they were first brought to your attention. Friday 25th November is the NZEI Paid Union Meeting for all Primary Teachers, as such, school will finish straight after the Junior Assembly for our Y1-6 students. Please arrange to collect your Y1-6 child at 12.35 on Friday 25th November.
Tuesday 29th November is the PPTA Paid Union Meeting for all Secondary Teachers, as such, school will finish at the start of lunchtime for our Y7-10 students. Please arrange to collect your Y7-10 child at 12.35 on Tuesday 29th November. If you are unable to supervise your child on either afternoon, please call the school office, we may be able to provide supervision for the afternoon.

Enjoy your belated South Canterbury Anniversary day, and we'll see you on Monday!

He waka eke noa,

Kate Staniford
Tumuaki | Principal


---
---
---
---
---
---
---
---
---
---
---
---
---
---
---
---
---
→ Friday, 11th November — South Canterbury Anniversary Day

→ Tuesday, 15th November — Middle School Marae Day

→ Wednesday, 16th November — New Entrant Welcome Afternoon

→ Wednesday, 16th November — Science Roadshow

→ Thursday, 17th November — BoT Meeting - 5pm

→ Friday, 18th November — Support Staff Day

→ Monday, 21st to Thursday, 24th November — M2/M3 Camp

→ Tuesday, 22nd November — Primary Marae Day

→ Thursday, 24th November — Junior Athletics Morning Year 1-3

→ Thursday, 24th November — Junior Disco

→ Friday, 25th November 12:30pm to 3:00pm — NZEI Paid Union Meeting

---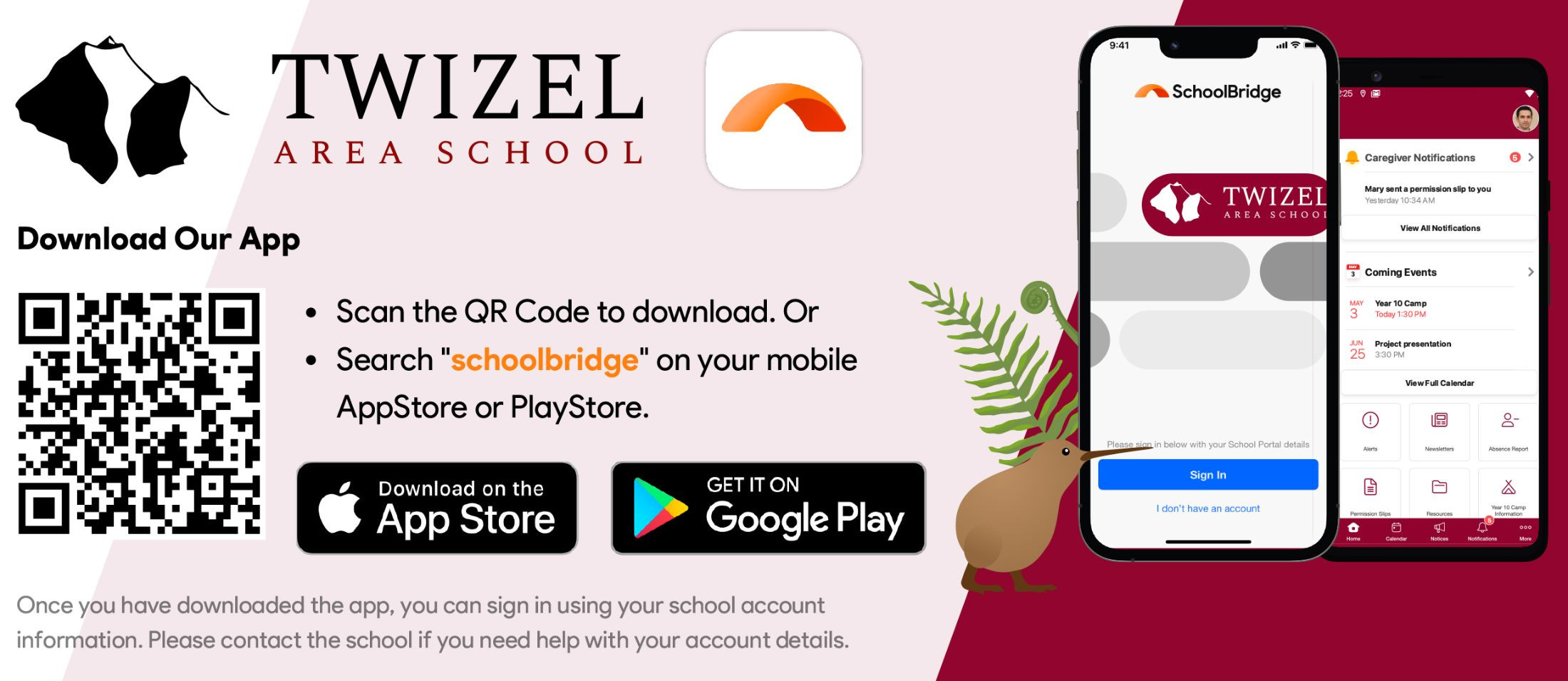 ---
---
---
---
---
---
---
---