Thursday 4th August 2022 | Term 3 Week 2
Kia ora e te whānau,

With another week of exciting weather, we had to make the unfortunate decision to cancel one of our skating trips - we will seek to arrange an alternate date in the near future, in agreement with Tekapo Springs. We're hoping that the planned trips for next week won't be affected in the same way. The trips that did get away look like they had a fun-filled experience - thank you to all the parents who assisted!

A special thanks to the whānau who came out in the cold for our Whānau Hui at Te Whare Mahana. We posed the following questions to the group:
What does success at school look like?
What can we do at school to best support your child?
What are your aspirations and goals for your tamariki?
What skill sets would you like to contribute to our kura?
We had some fabulous feedback which enables us to commence our mahi. This will be shared with the Board in an upcoming meeting by our new Board Representative (Māori) - Belinda Purcell and Karatī Metcalfe (Te Kaiārahi Ō Te Ao Māori).

This week, we have sent out attendance notifications to students with lower attendance rates. The intention of these notices is to draw attention to current attendance rates and to offer referral support to service providers who work with families to improve attendance. You can read the government's new strategy here.
In general terms, the Ministry of Education's new attendance categories are as follows:
Ākonga attending school regularly - attending more than 90%
Ākonga who are moderately absent - attending more than 70% up to 80%, missing two to three days a fortnight
Ākonga who are chronically absent - attending 70% or less, missing three or more days a fortnight
As a school, we track attendance at least twice per term and have begun to report on attendance alongside school reports. In our next notification set (mid term 3), we will be transferring to the new strategy's descriptors and notifying parents of attendance in the moderately and chronically absent criteria. Thank you to our families for their ongoing support in getting our tamariki back into the routines of school post lockdowns. Regular attendance is a core strategy to ensure learning progress and success.

Next week, we have our Seesaw Parent Information Meeting on Monday at 5 pm, this session is most suited to parents of students in Years 1-10. Our Core Education Digital Fluency Facilitator, Nicki Tempero, will be there to lead the session. We'd love to see you there - entry will be through the MPR doors at the bus bay.

He waka eke noa,

Kate Staniford
Tumuaki | Principal


---
---
---
---
---
---
---
---
---
---
---
---
---
---
---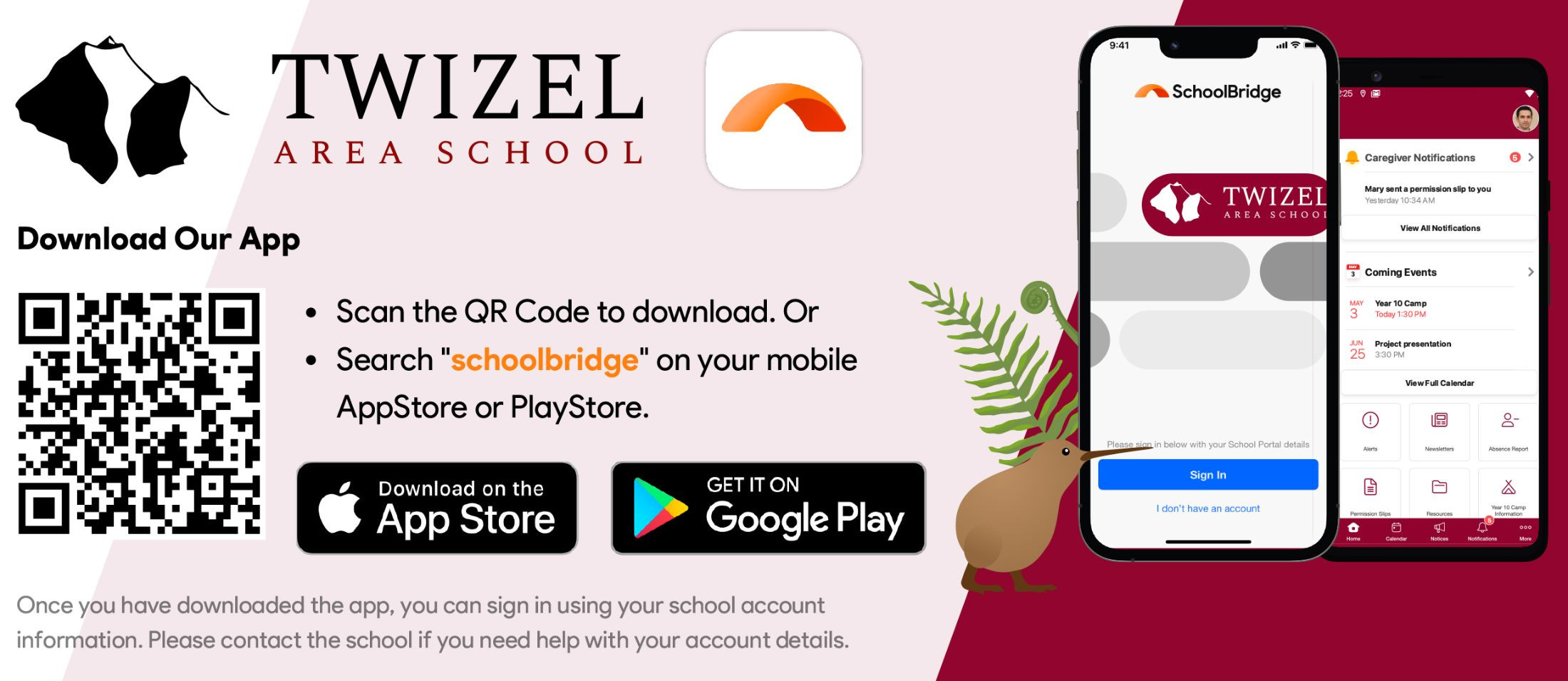 ---
---
---
---
---
---
---