Thursday 28th July 2022 | Term 3 Week 1
Kia ora e te whānau,

Welcome back to Term 3!

And what a stuttered start to the term with the snow. As you'll know, we're experiencing higher levels of staff absence at present which makes it very hard to meet Health and Safety staffing levels when those who travel to us to teach cannot get here given road closures. Apologies for the inconvenience it causes to all. In discussion with the Health and Safety Committee, we are putting in place online alternatives for our Year 11-13 students if further snow days occur. This is to ensure a reduced impact on their qualification. Sunny days are, no doubt, ahead of us.

Later in this newsletter, the Board are pleased to share some great results in our mid-year review of one of the strategic targets for this year. DMIC (Developing Mathematical Inquiry Communities) has taken off well, early results indications show significant student learning acceleration. The results of the Uniform Consultation in line with the Human Rights Commission report are also attached with the Board's article, as well as an indication of 'next steps'.

Having spent some time reviewing the plans for the term ahead, it looks like we're in for another busy time.
Students - Juniors can look forward to either skating or skiing trips. Seniors have University visits and an NCEA History trip to Akaroa. Snow Clubs for Junior and Senior cohorts (weather and snow field permitting) commence this week. Planning for a variety of Netball days and tournaments is underway (Y6-8 and Seniors). Students in Room 4 and above will participate in the NZCER Wellbeing Survey this term, and those in Years 7 and above will review our current curriculum offerings. We'll wrap all the excitement up with the wonderful Photo Day in Week 10!
Parents - There is a Whānau Hui at Te Whare Mahana this evening, and in week 3 there will be a Seesaw information session with our Core Education Facilitator, Nicki Tempero (August 8th, 5-6 pm). All being well, later this term we will have an informal puzzles and board games evening for all to attend.
Staff - Continue their DMIC (Developing Mathematical Inquiry Communities) training and NCEA change readiness programme at both the Teacher Only Day (22nd August) and throughout the term with facilitator visits. Our Positive Behaviour for Learning (PB4L) implementation and training continues with lead staff and PB4L team training sessions.
Let's just hope this all goes to plan without the usual covid hiccoughs and weather interruptions!

In response to the article you may have seen about the Community Library in the Twizel Update. The school is very happy and relieved to hear that the Mackenzie District Council and Mayor have committed to retaining and renewing a Community Library as well as the other community resources currently housed in Ministry of Education buildings. I commend those who created and participated in the petition. I'm excited that the community as a whole now has clarity about the future of these resources. I am, however, saddened to learn that employees of the Library were not involved in this discussion with the Council. So thank you to the Update for reporting - otherwise, we (as the school and its employees) would never have known.

I am pleased to report that the Board have received from the Ministry of Education a proposed Master Plan for our new school. The Staff and Board are asking some clarification questions which relate to sports facilities, changing rooms and sheltered spaces for students before the plan is 'signed off'. At that point, we should be able to share the Master Plan with the community and commence the Design Phase with the architects. As reported by the Board last term, two smaller projects start this year for which we have now retained a Project Manager, one for mould encapsulation (in one corridor) to ensure there is no spread while we're waiting for our new property, the other a Special Educational Needs project for fencing. And don't panic - there will be plenty of gates and vehicle accesses in the fencing - however, it is a requirement that the MoE install this for a new student with specific needs.

One more thing before I disappear - have you tried out the CareerZone hub in the Library? A great resource for adults and students - why don't you drop in to give it a try?

He waka eke noa,

Kate Staniford
Tumuaki | Principal


---
---
---
---
---
---
---
---
---
---
---
---
---
---
---
→ Friday, 29th July — Senior Snow Club starts Yr7-13

→ Sunday, 31st July to Monday, 1st August — Dunedin Tertiary Open Day

→ Monday, 1st August — Rm 13 Skating Tekapo

→ Tuesday, 2nd August — Rm 8 Skating Tekapo

→ Wednesday, 3rd August — Rm 9 Skating Tekapo

→ Thursday, 4th August — BoT Meeting - 5pm

→ Monday, 8th August — Rm 4 Skating Tekapo

→ Monday, 8th August — Seesaw Parent Information Event 5-6pm

→ Tuesday, 9th August — Netball Fundraiser Non-Uniform Day and Bake Sale

→ Wednesday, 10th August — Rm 7 Skating Tekapo

→ Thursday, 11th August — Aoraki Boys' Badminton

---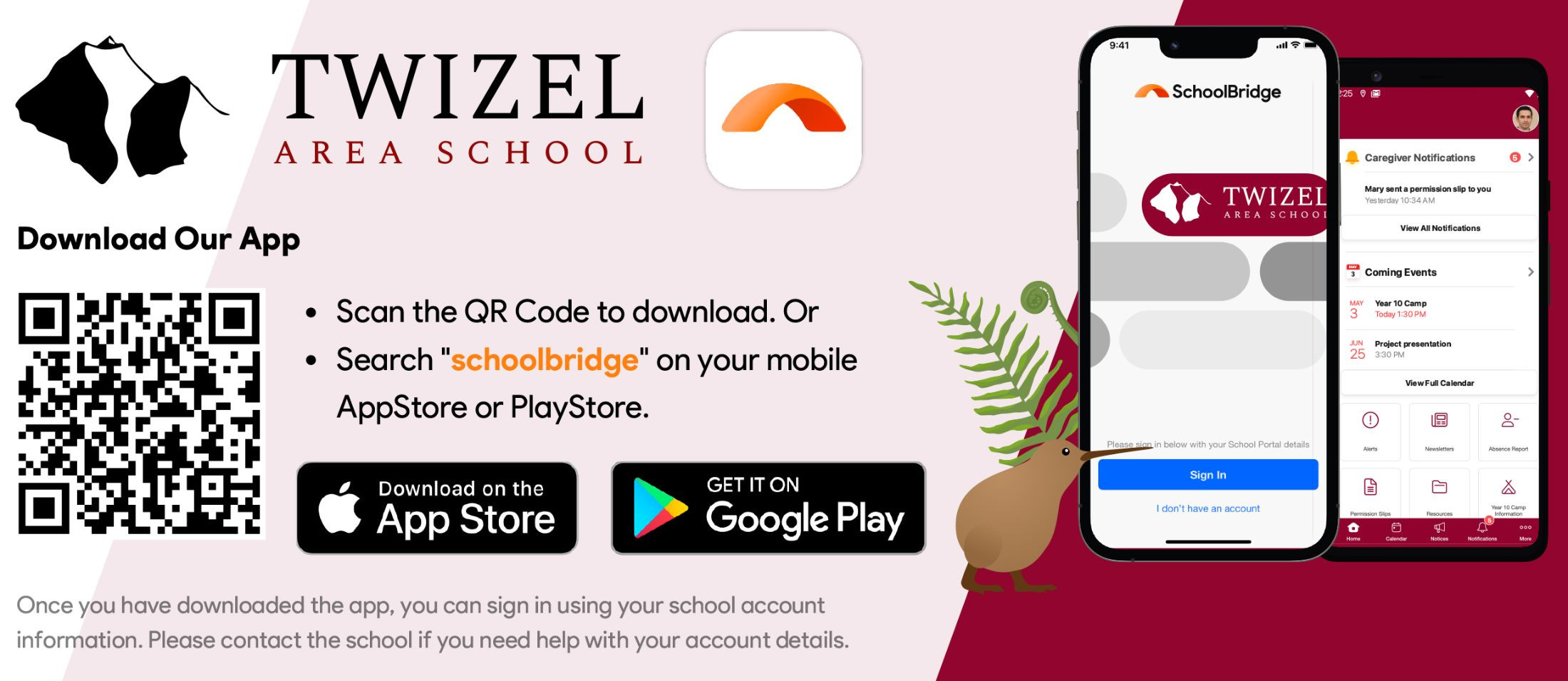 ---
---
---
---
---
---
---